a new year - a new blog
hi all - i've started a new blog for 2011 because i feel as though i need to start fresh in my weightloss journey….. i would love you to continue to follow me under the name minimale-est-belle.  stay strong.  xx
A Sudden End
My friend Jon died the other night. He was only 25. His heart just stopped while he was asleep. I don't think I really believe it yet; as though I'm going to get home from aspen & find him asleep on our couch. He was always over at my apartment, such a good person to talk to. I can't believe I'm never going to see him again & hug him again. On top of all of that,...
Ok. I know I said I would start eating more; ie 600 cals per day. But it's just not possible. It makes me feel ill at the moment & I hate it. So the new plan is to start on the new 600 cal plan when I arrive home in Syd in about 4 days because then I can put in the time at the gym so I don't feel as fat & disgusting with a full stomach. I know I need to do this to actually...
Thank You Mother Nature
So I'm stuck in aspen… All flights out are grounded due to snow storms. I guess I just can't get back to work… I'll have to stay here & ski in the new powder instead. ;) In other news, R seems to be seriously missing me, I really miss him too. He keeps texting me & fb'ing me to tell me he misses me & check when I'm coming home. I always know...
Renewed Motivation
Shopping for jeans & being newly single has remotivated me to lose more weight. I've also made a big decision. The most weight I've ever lost in my life was when I was restricting my calories, but not fasting or aiming for negative calories each day. I was eating about 800 cals each day which gave me the energy to hit the gym properly each day & I was able to stick to it. So...
Too Fat to look Good in Jeans
I loathe shopping for jeans. More than anything in the whole word I hate jean's shopping. There is no other form of shopping that makes me feel so fat or depressed. ARGH! I went shopping for jeans yesterday; I hated it. I'm so disgustingly fat. It has given me a massive kick in the ass to lose more weight. Particularly now that I'm single again. Starve on lovelies. xx
Valentines Day without a Valentine
I miss him. In order to distract myself I bought my own valentines day present - a very large collection of new designer lingere from net-a-porter.com I love that website; it is without doubt the best internet shopping in existence. R did send me a valentines day text message, but I don't really know why. It makes me feel like it's not over. I honestly think he has no idea what he...
"I'll eat when I get there; i'm not there yet."
A Surprise From Back Home
So I'm currently in Aspen for a few weeks skiing & last night I received a text from R who's back home in Sydney saying that I should go to 501 East Cooper Avenue and talk to someone named Amir who had a little surprise for me. So I get to 501 and it's the Ralph Lauren store, and I ask for Amir who tells me R wanted to buy me a present and that I should pick out something...
Ok. So my fast broke at 5 days after R noticed that and hadn't eaten anything and cooked me some soup for dinner. Since then I've been very good about eating only when people are watching, but I'm still not eating a lot. I'm currently in aspen with the family which is nice, I know a lot of people have issues with their families or whatever, but I don't. I love...
Grey-out.
I just greyed out. It's been a long time since I've had it happen. You know the feeling where all of a sudden u feel really light headed and then it all starts to fade in black as though your about to faint, but the black never quite reaches the centre…. I crouched on the floor and it went off. Now drinking a sugar free red bull to perk myself up. 12 cal, but that's ok...
Easiest Fast in history is Heartbreak
Ha. The only upside to having my heart broken is that this is the easiest fast of my life. I haven't eaten for 58 hours and I'm not the slightest bit hungry. Plus, the girls who came rushing to my side are being ultra sweet and aren't even bugging me to eat. Of course I can't stop crying and I feel like shit, but I might come out of all this feeling better if I loose a few...
Heart-break = weightloss
R and I broke up. I can't stop crying. I look like shit and feel worse. The only good news is that I have absolutely no appetite, my stomach is grumbling and I don't care. The idea of food makes me sick.
A Moment of Self-Love
I was just sitting at work, bored as hell and decided to have a quick flick through this years worth of photos on fb (on my true fb account) and I had an amazing moment of self love. I must admit im a very fussy person about the few photos that I leave tagged on fb (10% or so), but I still went through about 300 photos of myself across all sorts of social events throughout 2009 in which im really...
Currently sitting in the Renya Xydis salon getting my hair done. I love this salon so much, it's the most luxurious experience and the stylists are amazing. After this I'm skipping lunch and going shopping for christmas presents and myself then getting my nails done at 3 so hopefully I can keep myself distracted all day long. I hope you're all feeling stunningly beautiful...
So skinny, so graceful, so elegant.
I was at the ballet again last night, saw sleeping beauty. The ballerinas are so skinny and gorgeous and graceful and elegant. Have u ever noticed how only stick thin girls who look like they will break if u touch them are graceful and elegant. There's nothing graceful about fat. I want to be graceful. I need to be skinny. xx
Tis the Season to be Skinny
My beautiful fresh Christmas tree was delivered on sat. I know its a bit early to put my tree up, but I wont be in my apartment in the city for Christmas – ill be on the estate with my parents, so I though it would be nice to have it here looking beautiful for the next few weeks – its ok if its a bit limp by Christmas, because no one will be here. I have a slight obsession with Christmas tree...
Back into the Gym
I hit the gym Saturday with my trainer – it was an intense session – which i honestly needed, I haven't been to the gym for over 2 weeks, I've had so many things on that I just haven't been able to make it to my training session. I've always been one of those people who doesn't cancel the gym. Ever. No matter what. Everything gets planned around the gym. I don't know what's happened in the past...
1 tag
Perfect Ballerinas
I wish I had stuck at ballet when I was a young. I gave it up so that I could focus my attention on figure skating – which I love more than anything in the world, and I would make that same decision again, but I wish I could dance as well! I was at the Australian Ballet last night – the dancers are just the most amazing people – they have such tiny figures, and yet they're so strong and...
1 tag
Silly Season
I have been such a busy little chickie recently – its been BEYOND ages since I last blogged. This is partly due to not finding the time, but also out of embarrassment – I have been hopeless recently with my weightloss…. I haven't gained (thank god) but I most certainly haven't lost anything. I know this sounds like the worst excuse ever – but it's just damn impossible to try and lose weight at...
Silver Lining
I am on a 100% legitimate, parent and hospital endorsed fast for the next 2 days!! AND I have to do a salt flush for hospital! There is always a silver lining!! Because of my low iron I have to go into hospital for some tests and because of the tests I HAVE to fast for 2.5 days. No need for excuses, or running off at meal times, just 1 big legitimate reason to not eat as per the hospitals...
Weightloss Gossip
I am definately losing weight!! WHOOP WHOOP!! people have been commenting for a while that they're worried about my weightloss, but i hadnt really been believeing them - however, now im begining to notice that my bra's are way too big for me, and thats actually making them quite uncomfortable. why do i have to loose weight from there?! its not like i was well blessed in that area...
Kicking it up a Notch
My weightloss has begun to plateau a bit, which means im going to have to kick it up a notch - both at the gym and with my (lack of) eating. Im worried my metabolism has slowed down because im starving my body so ive switched my breakfast meal from toast to all bran ceral which has a ton of fibre in it and should help speed up my metabolism plus its high in iron which i really need right now. im...
1 tag
1 tag
Beautiful things make me feel Beautiful
I'm meant to be saving money.. the problem is im so hopeless at it! I like to have pretty things, it makes me feel special to go out and buy nice things for myself and the apartment (hopeless hopless hopless! oh well.. haha) I went on a little spending spree today - nothing drastic (except the clutch - but i NEEDED that), just a few beautful little things that dont really count but i...
1 tag
Cover Story
I killed it at the gym on Monday night with my PT - it was such an amazing workout, I loved it. I was so sore yesterday which just made me feel even better because you know it was really changing your body. Also – I'm taking iron supplements and B12 supplements to try and get my energy levels back up and they seem to be working a bit. However, it's not all good news because I didn't go to the gym...
1 tag
"Eat Less - Weigh Less"
– Ana
Losing Health - not weight.
Argh. So i went to give blood recently - i go every 3 months on the dot (if you dont give blood, please consider doing so, its so painless and saves so many lives) and if i delay for a week without fail they'll call and book me an appointment because i have the rarest blood type in the world, AB-. Anyway, so i went in like usual the other week and they ran the usual pre-donation tests and my...
Haven't blogged in a while.. I've been sick as anything. We ended up staying an extra night at the snow; we were just having such a blast we didn't want to come home, we booked an extra night. I LOVE spontaneous decision making - it makes me feel alive!! Anyway, when we did finally get home I was more ill than u can believe and it essentially took 4 days of solid sleep for me...
Whoop Whoop. I love skiing. Had an effing blast on the slopes today with my friends. Plus the roadtrip in our minibus last night was SO MUCH FUN! I was beyond tipsy and we just had a 7hr social party on the bus! I skiied hardcore all day today without consuming anything other than a large skim latte. It was easier than I expected, i just did a simple group switch, at lunchtime I told the expert...
Weightloss in a Winter Wonderland
I leave for the snow this week - so EXCITED. i cannot wait. I've been counting this down for far too long now… Its going to be such a fabulous 4 day weekend. I have organised for 12 of us heading to the château, so i know we'll have a great time. Im leaving work at lunchtime on thursday and going to get a deluxe manicure, pedicure and facial - its costing me a fortune, but i dont...
Model Behaviour
I spent this evening at the Sydney Fashion Week festival review show. The girls and i had spectacular 2nd row seats, perfect! If ever you need some thinspo, go to a fashion show. Those girls are AMAZING. It's not like looking at thinspo pics in magazines or online, these girls are there infront of you and 100% real. No airbrushing, no good camera angles. Just 100% skinny. I sat there so...
One a Day Keeps a Social Life in Play
I did a marathon apartment clean today. Anything it took to distract myself and burn some additional calories, I'm only eating 1 meal a day these days whenever I can get away with it - I just have toast and coffee in the morning at my desk. They say breakfast kicks off the metabolism for the day so that's my theory behind making it my 1 meal. I scrubbed and cleaned every square inch of...
Eating is Optional
I'm down to 1 meal a day, I have toast and coffee for breakfast at my desk and that is enough to keep me going and focused at work all day and then I can plan activities and social events for the evenings to keep me occupied. The problem is, deliberately going without lunch is really obvious, my boss has already asked me if I have some type of eating disorder…. WTF? Surely it's...
"Elegance is refusal."
– Coco Chanel
Housewarming party last week was huge!! Everybody loves our new apartment…. 4 glasses of wine and no food meant I was beyond happy! Epic dancefloor in the living room and the place so packed you could barely move. Cops turned up at 12.30. Incredible party tho. Oh yeahhhh… On a less cheery note, I have been so sick for the past week. I had a cold that completely knocked me sideways...
Busy people end up Skinny
Gym this morning, straight to tennis and then from tennis to manicure and straight to golf without a moment to eat in between and because it's all with three different groups of people I've used the old - eating with them next excuse. Whoop. Staying busy keeps you skinny!! <3
1 tag
Social Butterflies Cant Fly Unless They're Lighter...
I am hardcore hungover. I hosted a dinner party last night – which is something I LOVE to do, its frantic and wonderfully uplifting being the hostess and you get to be the social butterfly who introduces everyone. I love entertaining & playing the hostess! It was a really good night for me too because I was hosting so I had a constant excuse for not eating - jumping up and down from the table...
1 tag
Only Skinny People are Glamorous
i adore Edie Sedgewick - i think she is just fabulous thinspiration. (sienna miller wasnt bad in factory girl either - i love her too - purely because she was so good in that movie) i want to be glamorous. i want to be skinny.
The number is lower and life is getting better
Weight was down today. finally. im still not back (even close to) where i was, but at least im moving in the right direction now. i am minimisnig all eating (preferably just liquids) until next friday night. Why? because thats when my (ex) best friend [slept with the guy i was seeing] is having her birthday dinner and its essential that i look AMAZING! i have to organise what ill wear. something...
2 tags
2 tags
Burn Baby Burn
No excuses - hit the gym and lose the weight fatty. ana wont reward you if you dont work for it.
1 tag
FAIL. FATTY.
*CRY* I've gained weight. I've been pigging out and not going to the gym. The biggest problem is I've been spending way too much time with friends and I tend to eat when they eat… which means I'm eating like a normal person… and I just cant eat like that because my metabolism is so messed up. Why does so much socialising revolve around food?!?! On top of this, I've been spending so much time with...
1 tag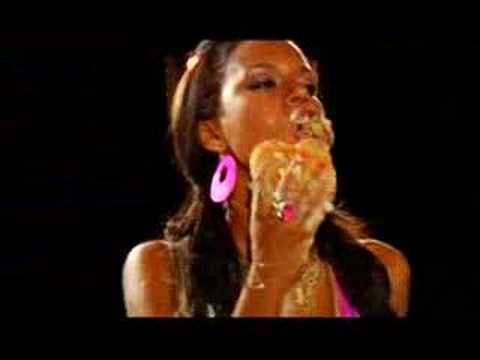 1 tag
The pure and simple truth
we confuse ourselves when we try and lose weight. we search for inspiration, share tips and tricks, follow the fads & believe the hype about how simply easy it is. the truth is its never easy. but is it simple: eat as little as possible exercise as much as possible thats the truth - in simple black and white. ana is the new black xx
Gossip Girl
Spotted: Little miss N trying to desperately to avoid food and suspicion from her friends on their regular tuesday night GG viewing session. Careful N - the last thing you want is your friends worrying about your eating…  New challenge - every tuesday night the girls come round to my apartment and we chill out on the couch, drink wine & tanqueray 10 and eat sushi while we chat and...
Liquid Fasting - Drink Up, Slim Down
Things were not going well towards the end of last week - i binged a couple of times, but i turned it around over the weekend, didnt consume much other than coffee and hit the gym hard. I have personal training tonight so im forced to go to the gym which is great - i cant talk my way out of it and i have to leave work by 6 pm. Plus, ive only had coffee today (latte, i admit, not my usual long...
1 tag
"Sacrafice means giving up something; For something better… Food is a small..."
– ana